Side hustles are a great way to make some extra cash, and blogging is one of the best side hustles for beginners.
Not only is it relatively easy to get started, but you can also choose your own hours and work from anywhere.
Best of all, you can start with zero investment and quickly begin making money. With just a few hours of work per week, you can easily make hundreds of dollars per month from your blog.
This article will explore the reasons why blogging is one of the best side hustles for beginners, what you need to consider before deciding to start a blog and what are the pros and cons of blogging.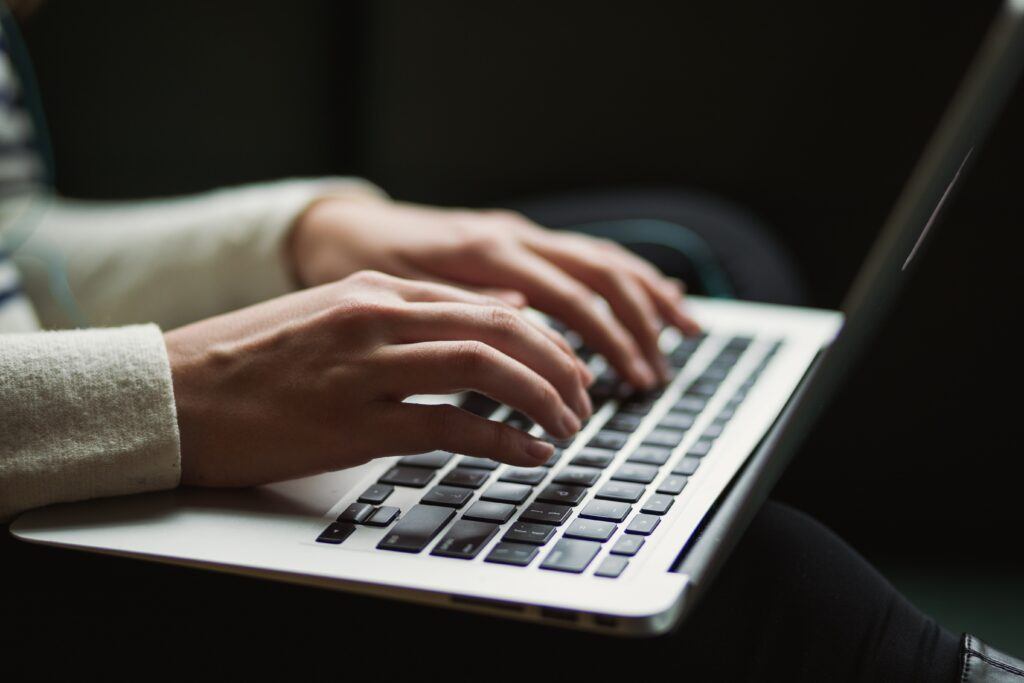 This post may contain affiliate links. For more information please see our Affiliate Disclosure.
What Is A Side Hustle?
Before we consider blogging as a side hustle, let's talk about what a side hustle is.
A side hustle is anything you do to make money that isn't your primary source of income. This can include everything from freelancing to renting out your home on Airbnb.
Many people choose to start a side hustle in order to make extra money, but others do it as a way to transition into a new career.
The main purpose of a side hustle thought is to make extra money. Additionally, a side hustle should also be something that you enjoy doing, assuming you will be doing it in your free time, on top of your full time job.
Regardless of your motivation to start a side hustle and your choice of it, it can serve you many purposes along the way (see below in the Pros section).
Why You Should Start A Side Hustle?
A Side Hustle Is For Hustles
Before starting my side hustle, I did not even know I wanted to start one. Actually, I think you also don't know you want to start one.
What I do believe is that you know something either needs to change, or that there is something that you just need to do, etc.
If there is that small fire burning inside you, telling you to consider other things than the ones you are currently doing, it could be an indication that you need a side hustle!
In my case, I remember sitting in my room and studying for one of my accounting certification exams.
The worst part about it was not that the content of the study material was difficult to grasp. The worst part about studying that particular day was that the weather was amazingly beautiful, with the sun shining at me through the windows.
In that moment I remember thinking to myself: why am I doing this? Why am I locked in the room studying for an exam I don't really like, in order to return to the job I don't really like and build a career I don't really like?
Why can't I enjoy my life more and worry less?
That is when the idea of a side hustle stroke me!
One Of The Greatest Advantages Of A Side Hustle
I knew I did not have to quit my job to do something else with my free time. That is because a side hustle is a great way to test out a new business idea without quitting the day job.
And even if the side hustle doesn't turn into a full-fledged business, it can still be a great way to earn some extra money.
Assuming it is also something you like and it brings in extra cash, it might become one of the greatest decisions in your life!
Are you looking for ways to make (more) money online?
Want to be Your Own BOSS?
Is Blogging A Good Idea?
The answer to that question depends fully on you, your personality and what you like to do.
The most important prerequisite before starting a blog would be the following:
You Need To Like Writing
Let's face it, blogging is all about writing. You may be able to get by with shorter posts or infrequent updates if you're a great writer, but if you're not interested in writing, a blog is probably not the right format for you.
You Need To Have An Interest (Niche)
What do you want to write about? If you don't have a passionate interest in a topic, it's going to be difficult to keep your blog going.
You Need To Go Public
Are you okay with putting yourself out there?
Blogging can be a very public activity, and if you're not comfortable sharing your thoughts and opinions with the world, it's probably not the right fit for you.
If you can answer yes to all of them, then blogging might just be a good idea for you.
What Are The Pros And Cons Of Blogging?
These days, it seems like everyone has a blog.
From personal blogs documenting everyday life to niche blogs discussing specific interests, there is no shortage of content on the internet.
While there are certainly some advantages to blogging, there are also some potential drawbacks that should be considered before hitting the publish button.
Express Yourself Through Blogging
One of the biggest advantages of blogging is that it gives people a platform to share their thoughts and ideas.
For many people, blogging is a way to express themselves and connect with others who share their interests.
Just think about it: you can write about what you want, the way you want it and speak to like-minded people!
Become An Authority
Blogging can be a great way to build an audience for your business or boost traffic to your website.
Earn A Living
There are a number of ways to make money through blogging.
Many bloggers make money online through affiliate marketing. Or they partner with brands to promote their products. Others sell advertising space on their site or use their blog as a platform to sell their own products or services.
If you would like to read more about making money with blogging as a beginner, make sure to READ this ARTICLE.
Be Your Own Boss
With blogging, you decide what you write about, when you write and how to write it.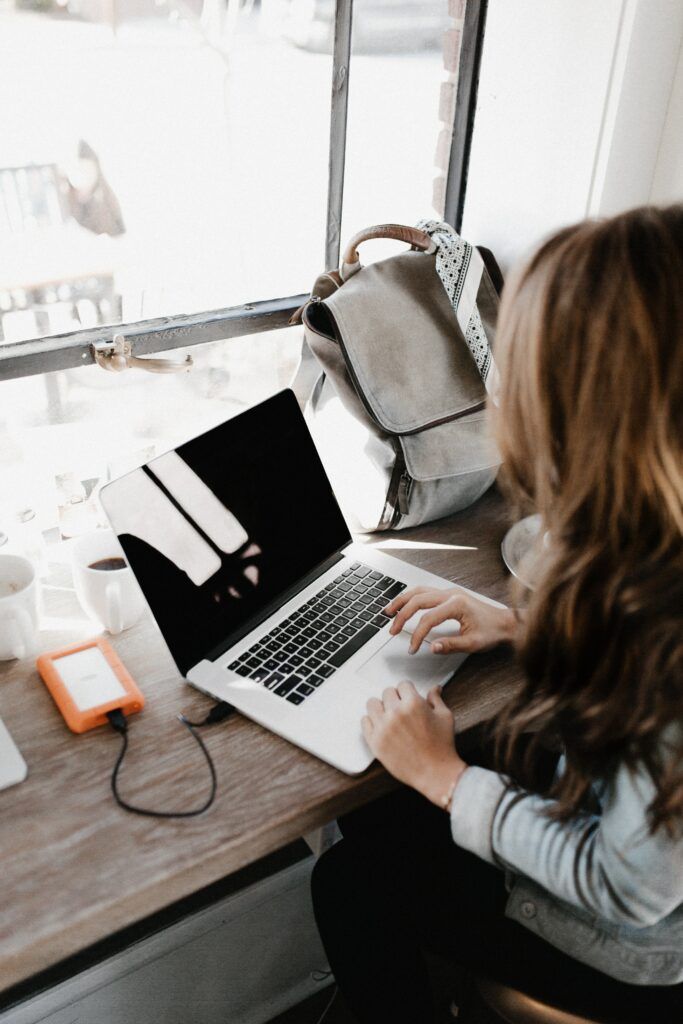 Flexible
Having a blog means that you can for example dedicate a few days fully to writing your content. Then schedule the content for the upcoming weeks while giving yourself time off from work.
Additionally, you can work from anywhere: be it in your favorite pajamas on your couch or from a sunny beach across the world.
Blogging Has Very Low Initial Investment
When it comes to blogging, the best things in life are free – or at least, they have a very low initial investment.
Just about anyone can start a blog for free, and there are a number of platforms to choose from.
>>See my #1 choice of ALL-IN-ONE blogging platform HERE.<<
Once you've selected your platform and picked out a theme, you're ready to start writing.
However, there are also some downsides to consider before starting a blog.
Create Consistent Content For Your Blog
Some bloggers find it difficult to keep up with the regular posting schedule, and as a result, their blog quickly becomes inactive.
If you want to be successful in blogging, creating content consistently is one of the most important things.
Stay Original
It can be challenging to stand out in the sea of other blogs, and it may be difficult to attract readers unless you have compelling content.
You Decided To Start A Blog – What Next?
So where do you start?
If you're teachable and willing to put in the work, blogging can be a fun and profitable hobby. However, it's always helpful to have someone who has been there before to show you the ropes.
Wealthy Affiliate is such a place.
It is a platform that teaches affiliate marketing and blogging.
It's a great way to learn how to start blogging for free.
The platform provides users with all the tools and resources they need to get started.
It also offers a community of like-minded individuals who can offer support and advice.
Overall, Wealthy Affiliate is a great option for anyone interested in learning how to blog or affiliate marketing.
Some Key Benefits That Wealthy Affiliate Can Offer You:
E Learning platform, offering affiliate marketing based in Canada;
Make money through affiliate marketing;
Free membership for first 7 days;
Recurring affiliate commission structure;
Online learning via E-Learning;
Other useful tools and services included (such as keyword research tool and technical support);
Make friends among the WA community;
Help other people become successful online.
>> Learn more about Wealthy Affiliate in my review HERE.<<
But does it really work? Can Wealthy Affiliate really help you make money online blogging as a beginner? Is Wealthy Affiliate a Scam?
All the above are valid worries!
Check out the testimonials below of some happy folks sharing their experiences with Wealthy Affiliate:
Is Blogging A Good Side Hustle In Conclusion?
In conclusion, blogging is a good side hustle even for beginners.
The main reason for that is because it does not require a big initial investment.
Additionally, all the tools you need to start and keep going are available at Wealthy Affiliate. You can therefore get started with just a computer and an internet connection.
Plus, blogging gives you the opportunity to make money while you sleep. How is that for a passive income idea!
This Platform Will Change Your Life!
Thank you for reading my thoughts.
Do you have a blog as well? How do you enjoy blogging?
Let me know in the comments below!
– Tatiana
from My Freedom Hustle
Save & Share To Spread the Word!