Would you like to become your own boss but you don't know where to start? Are you wondering how to own your own business and get help and guidance every step of the way?
In this article I will reveal the method that I have used to start my own business, the reasons I have chosen this method and how I benefit from it up to this day. Let's get started!
This post may contain affiliate links. Affiliate links are great!
Why? Because by purchasing through these links you to contribute to the growth of this website at no cost to you. Basically, you are helping me grow this blog so I can continue help people like you and me become even more awesome!
For more information please see Affiliate Disclosure.
How do I start my own business?
The first step in starting your own business is deciding the form of content that you would like to create: written content, video content, audio content, etc. The second step is choosing the niche for your business.
What content should I create?
Before you actually start your own business you need to understand for yourself what it is that you like. What are your hobbies? What do you prefer doing?
Are you more of a person that likes to type content? Do you like to sit down in front of your laptop and type long messages? For example, do you find yourself typing long emails to your friends just to tell them about your 3-day holiday? Or are you more of a short messages kind of person? If so, then blogging or creating e-books could be a business for you.
Are you the type of person who is comfortable in front of a camera? Do you prefer making video content rather than written content? Then maybe a YouTube channel or a TikTok channel would be your thing.
Are you someone who is very creative? For example, do you like creating designs and then printing them on T-shirts, bags and other types of merchandise to then sell them under the Print On Demand (POD) service? If so, then starting a POD business or your own e-commerce shop could be for you.
Ready to Quit Your 9-to-5 & Start Working For Yourself?
Are you someone who is comfortable talking and is engaging his audience through your ability of persuading and communicating? Are you getting your message across in a very inspiring manner? If so, maybe a podcast or a YouTube channel would be more applicable for you.
Regardless of the type of content that you think is more applicable for you, it is definitely worth it and possible for you to start a business around it.
Let's say, for example, you're good at knitting. So you could potentially start a YouTube channel in which you explain various techniques and you show some of your works that you've done with those techniques. You could then start making money with your YouTube channel once you monetise it. Additionally, you could make money from affiliate marketing by including affiliate links to the products you use in the description of your videos. When someone buys the products via your affiliate links, you get an affiliate commission.
Would you like to learn more about affiliate marketing? Make sure to check out my article: What Is Online Affiliate Marketing And How Does It Work?.
What is a niche and how do I find mine?
Now that you have decided upon the type of content that you would like to create, the next step is to decide upon your niche. But what is a niche and what do I mean by finding your niche?
A niche is basically a group of people that are interested in the same thing as you are. So it is like you are talking to a specific group of people (your audience) and trying to solve their problems and answer their questions. In return, they will read your content and buy your products and services.
The reason why you want to find your niche is first of all, so that you can tell Google what your content is about.
For example, let's say you've decided to create a blog about handcrafting. You see, handcrafting is a very broad subject and it could be about anything that is crafted by hand. However, if you narrow it down to, let's say, knitting, then you can tell Google that your specific blog is focusing only on knitting.
That will help Google and other search engines to identify and rank the content on your website. It will also help them qualify your website as an authority website. This means that Google will rank your content higher in search results. So when someone types in Google something related to knitting, your website will have a higher chance to rank higher and get more clicks.
Secondly, having identified your niche and sticking to it will help you find your focus and create content around that one subject. That also means it will allow you the freedom and the opportunity to become an authority and a specialist in that specific topic, simply because you will be reading and researching about it so much as you will be creating so much content around it.
If you would like to learn more about niches and the way you should go about finding your own niche, make sure to check out my other article: How to Find Your Niche in Blogging: Proven Ways.
Is it worth starting your own business?
In my opinion, it is totally worth starting your own business.
The first and foremost reason for me to start my own business was that it allowed me the opportunity to do the things that I like to do. For example, I started this blog that you are reading at the moment. It allowed me to learn about and research topics that I'm interested in while at the same time being able to write about them and help other beginner bloggers.
The second reason why I think it's worth starting your own business is because you get the freedom and opportunity to work from home or from wherever you want, provided that you are starting an online business, be it a blog, a YouTube channel or Print On Demand (POD) business.
The third reason that in my opinion is worth starting your own business is the fact that with your online business you can actually make a lot of money. There are several ways in which for example a blogger could monetize his or her blog. One of the main ways that I have found working for monetizing my blog is affiliate marketing.
To learn more about affiliate marketing and the other ways in which you could make money from your blog, feel free to check out my article here.
How to own your own business as a beginner?
There are several ways in which you can start your own business. I will speak from my own experience and tell you that before I started my business I was very confused and overwhelmed. I didn't know where to start, I didn't know who to listen to. I needed a mentor that could take me by the hand and explain to me step-by-step what I needed to do to make things right the first time.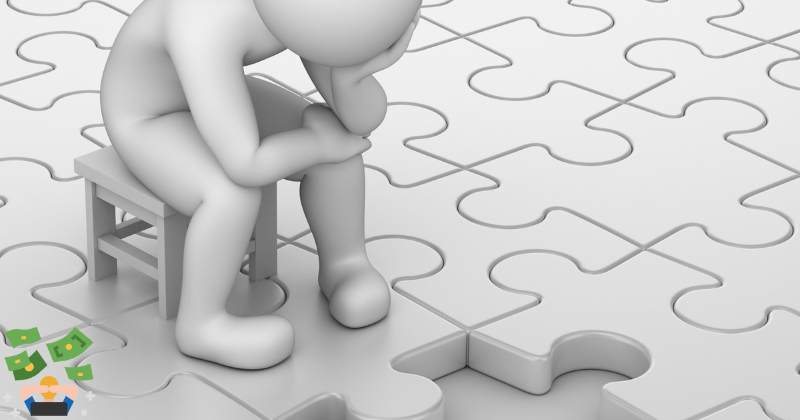 While doing my research I found this platform that I joined 3 years ago. It is called Wealthy Affiliate.
Before you zoom out and decide that this is yet another piece of content that is trying to sell you something, just hang on and think about the following that I have to say about Wealthy Affiliate:
This platform is created for first-time bloggers and first time affiliate marketers who are just starting their journey in the online business.
This platform has its own University that teaches starter bloggers how to correctly start their blogs and write their content. It is organised into two streams.
The first stream of the University is called Online Entrepreneur Certification and it teaches how to start your own blog in any niche that you choose and how to monetize your blog using various techniques.
The second stream of the University is called Affiliate Bootcamp. This stream is focused on teaching you how to promote Wealthy Affiliate and make money from WA affiliate program.
The reason why I love WA's affiliate program is because their commission structure is recurring. That means that each referral that signs up through your affiliate link and upgrades to a premium account, you'll be receiving a monthly recurring commission up until the date that person is still a member of this platform.
This platform will be there in case you have any technical issues with your blog. For example, at some point, I did not know how to install a widget on my website. I have contacted Site Support (WA's technical team) and they have fixed it for me. What a great help!
Sometimes you will have a question about setting up your blog, writing your content, etc. There is a big and experienced community within the Wealthy Affiliate who is always there and happy to help with any question that you might have.
You will also get access to their keyword research tool called Jaaxy [internal link]. This tool allows you to search and find the right keywords for your blog that will help you rank your content higher and generate more sales.
Joining the platform is free for the first 7 days. You can simply create an account here [internal link] and get access to the first 10 lessons of the Online Entrepreneur Certificate for free. You will get to know the platform, get to know the trainers and get acquainted with what Wealthy Affiliate has to offer.
In this free 10 lesson 7-day access, you'll be able to learn about:

The way in which you can make money online
How to choose your niche
How to build your very first niche website
How to set up your website and have it ready for search engine optimization (SEO)
How to write your first piece of content
How to create your custom menu
How to perform keyword research and how to use those keywords in creating content that will ultimately rank your content in Google
Does it sound too good to be true? You don't believe me? Check it out for yourself by creating your free account HERE!
In Conclusion
Starting your very own and your very first online business can be challenging but it is certainly very rewarding.
It is a journey that is not without challenges but which can allow you to learn a lot and meet amazing people along the way.
If you have any questions regarding this article, feel free to leave me a comment down below and I will get back to you as soon as I can.
SAVE and SHARE & SHOW you CARE!
Ready to Quit Your 9-to-5 & Start Working For Yourself?